It's always a great morning when you check your notifications on Facebook, and dozens of updated reports from the Security Centre come back.
Knights Templar International and ALL Jim Dowson and Nick Griffin's pages have been taken down. It may not be permanent yet, but hopeful signs that Facebook is finally purging its platform of extremist and fake news content.
That's a lot of pages…gone…
We will not bother posting all the notifications, too many, but needless to say, they're not happy.
A quick update, Griffy has removed that post from Gab – weirdly, an identical post on Gabs KTI page is still there…
So not KTI then eh Nicky boy?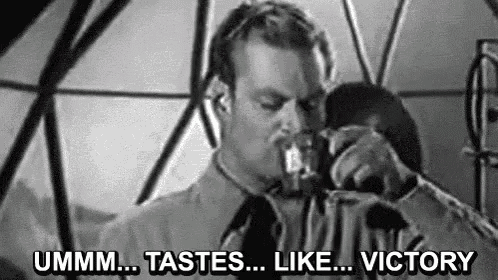 And here comes the KTI begging for legal funds:
Dear Sir Dickusheadus,
The New York Times, BBC, CNN succeed in taking the Knights Templar International OFF-LINE!!!
On Friday, the ENTIRE Facebook social media network of KTO WORLD-WIDE was, without warning taken down!
Over 20 British, American , Australian and European pages with over THREE MILLION likes and a combined reach of over 40 MILLION people PER WEEK were simply deleted. No warning, explanation, or reason was given.
The war on Christian Conservatives is now out in the open and getting crazy. Info Wars last week now the Templars but Facebook have made a terrible mistake attacking an Order that has survived wars, famines, centuries of deadly persecution and death. We are NOT an 'On-Line outfit…WE ARE THE TEMPLARS and if they want to fight, so be it.
The REAL reason for this purge is no doubt down to the hysterical NY Times story last year 'blaming' THE TEMPLARS (not Russia for once) of getting President Trump elected via our world-wide social media reach.
This couples with the MSM smears, especially from CNN and the BBC who ran documentaries on how the Templars were equipping Christian volunteers to defend themselves in Jihad infested Kosovo seems to have led to the British establishment and American anti Trump deep state apparatus to order Facebook to annihilate all sites belonging to this order or those even associated with us world-wide.
Now we Fightback by launching a multi-prong legal assault on the social networks and government persecutors that think they can deny us our rights. Actions are being drawn up in California and Ireland against these liberal hate mongers and God hating degenerates.
Pre-action protocol letters have been dispatched to Facebook demanding they cease and desist with their acts of political and religious discrimination against our movement.
Our legal fightback has commenced against these fascist anti-democratic tech giants.
We intend to use anti-discrimination and equalities legislation to drag these social networks kicking and screaming into court.
We are demanding a full restoration of our social media accounts or the free ability to set up new ones.
Winning court cases against these fascist companies will deter them from suspending freedom of speech again.
All we want is freedom of speech, which is a fundamental foundation of Western democracy.
Make no mistake, The Knights Templar Order is not built on weakness!
We will come back, dig our heels in and fight for our freedom until the bitter end.
Launching such a huge legal fightback against our persecutors is not going to be easy, or cheap, but this is a fight we can win and morally we MUST do this to defend smaller patriot and Christian groups who WILL be picked off. ONE by ONE!
I need your help Dickusheadus.
Our ancestors and legions of Holy Martyrs expect you to take part in this campaign to maintain our hard-won civil liberties and freedom.
Surrender to persecution is shameful and cowardly and that is not what we are all about.
We urgently need your help to power this campaign – without your support, this exciting assault against our anti-democratic enemies will not even get off the ground!
We are not asking for your blood, sweat and tears – we simply need you to chip in to our super legal fighting fund to ensure YOUR rights and those of every free born citizen!
There is lots to do with so little time, so please don't delay sending your contribution.
THE TEMPLAR FIGHTBACK
Target: $35,000
Raised so far: $10,420
Patriot Name: Dickusheadus.
Recommended: Chip in $15
Every penny and dime counts and everyone can afford something – chip in here:
Amazing hoe they are practically identical to Britain First begging email….